Toyota All New Avanza 2012 Interior
Avanza is one of the best-selling cars in Indonesia, here is a little information about the interior avanza cited Kompas.com that got leaked from the interior of this low-multipurpose vehicle. Looking at the photos listed on the forum of Seraya Motor, detail changes to be seen more clearly.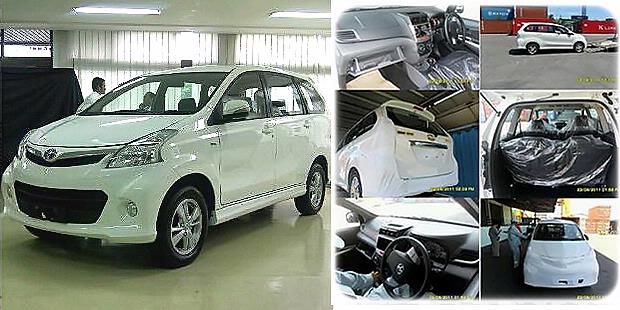 Toyota All New Avanza 2012 Interior(kompas)

Toyota All New Avanza 2012 Interior
Avanza wheelhouse looked new, significant changes appear on the dashboard design. Parts of it now looks more gentle, like a sedan. Grille design AC located in the central part is wider. To strengthen the bursts of AC, Toyota is still using the additional blower attached to the top of the pillar B.
Choice of colors throughout the interior is now black again, the same as the first generation Avanza was launched in 2004. The composition of the seat also has not changed, still with 2 +3 +3.
At the center of the dash there is a CD player. Three fixed beam steering wheel, just looks almost like Altis with multifunction buttons on the left (new features). Then, the display screen has a small digital odometer and looked fresh with a touch of red shades.
Exterior glance, the changes appear on the grill that much sweeter with a touch of chrome coating. Model headlights like a boomerang, but more broadly. Bumper and airdam also completely new.
Highlighting the dimensions, it seems Avanza 2012 almost no different than the previous model. Unfortunately, the design alloy wheels, four bars. Toyota will offer this car in a choice of new colors, white, according to the person who was caught on camera.
Drive System
For motion transfer system, based on internal information to the office level TAM GM said the All-New Avanza fixed rear wheel motion as it is now. "It is not using the front wheels. If you replaced the front wheels need major changes. Remain as now, only the exterior and interior completely changed, "the source said.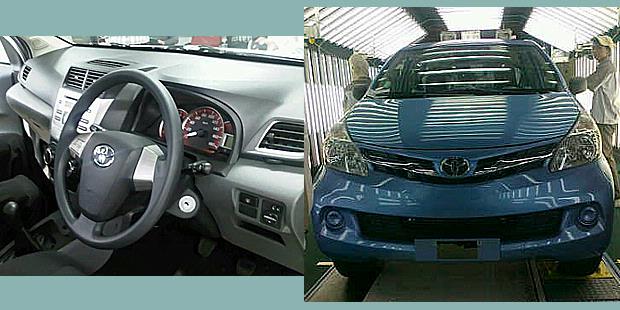 Toyota All New Avanza 2012(kompas)